Before you can create a page or claim an existing page, you'll need to create a Global Outdoors account. Creating an account is fast, free, and easy. To learn how to create an account from the app version of the service, click here.
From the Website
Click on JOIN GO FOR FREE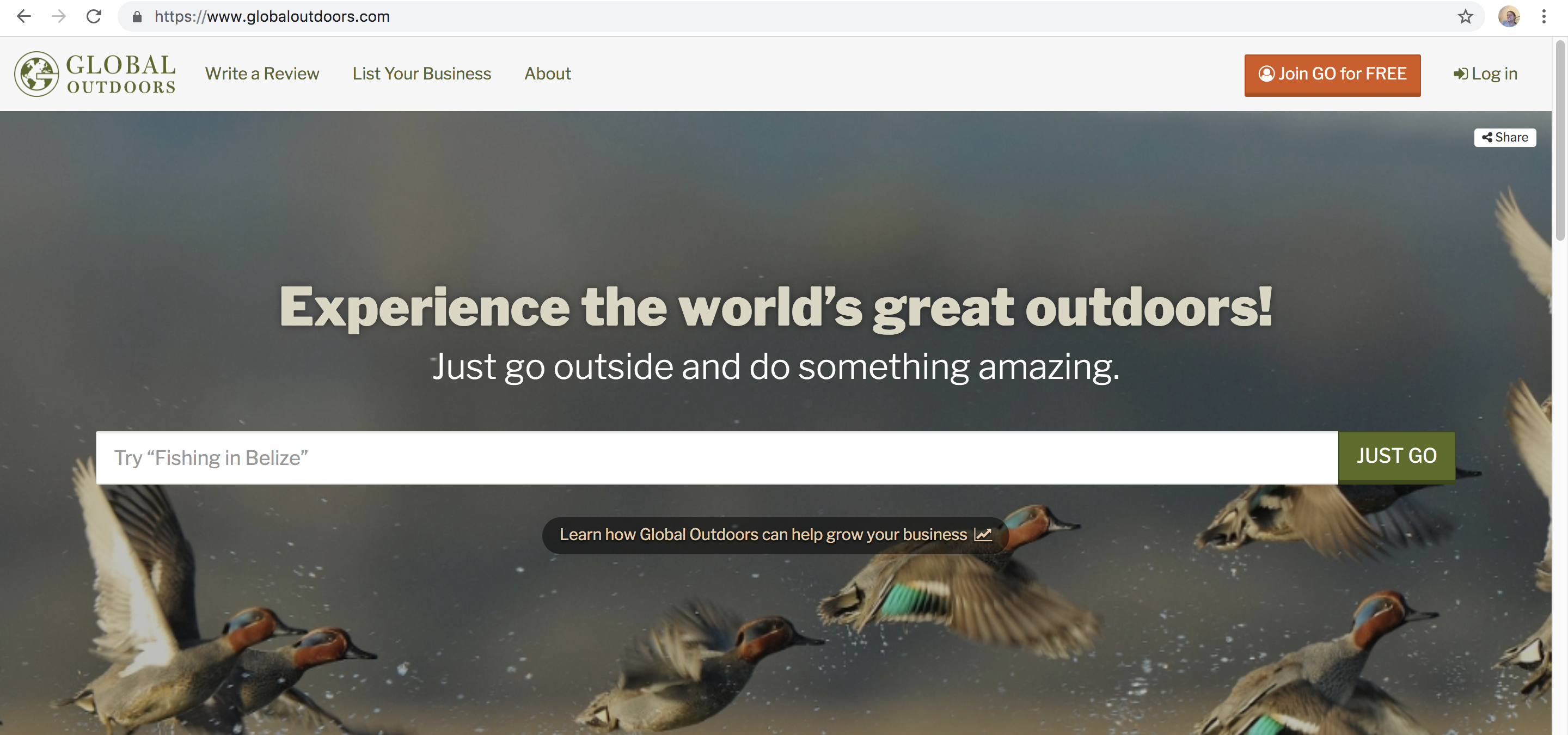 Enter in your email address and create and verify a password.
Click JOIN.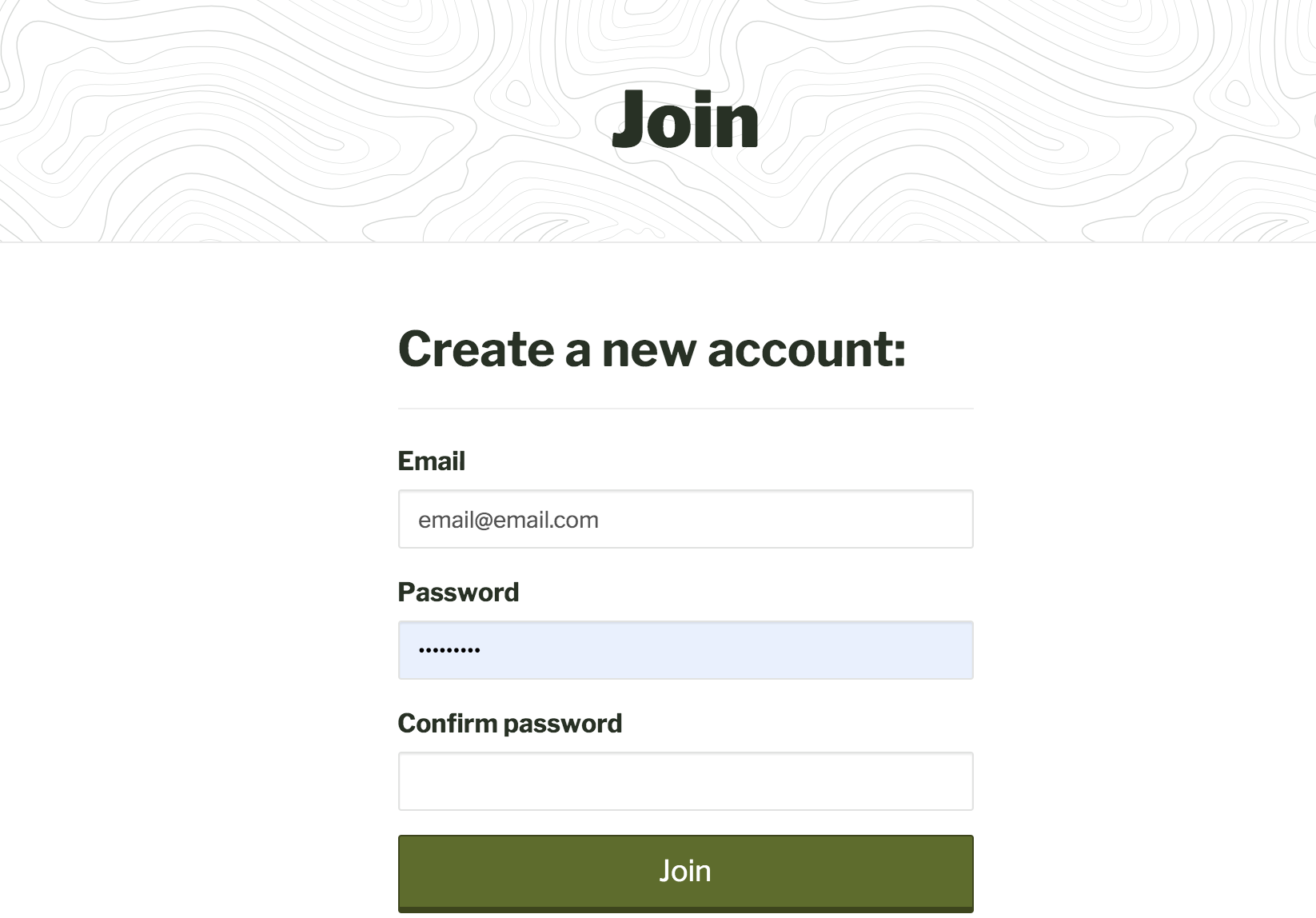 You will then be prompted to verify your email address. Check your inbox to complete the verification process.

Click the link in your email and you will be taken to the email confirmation screen. Click on Click Here To Continue to continue.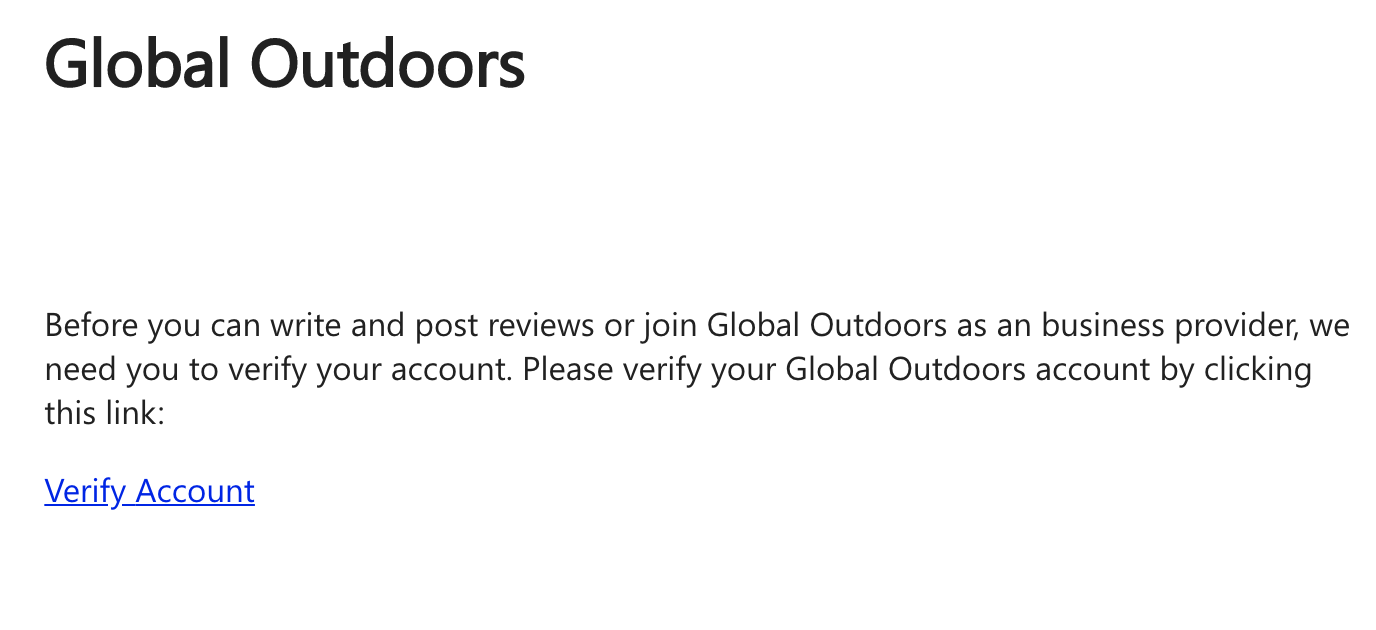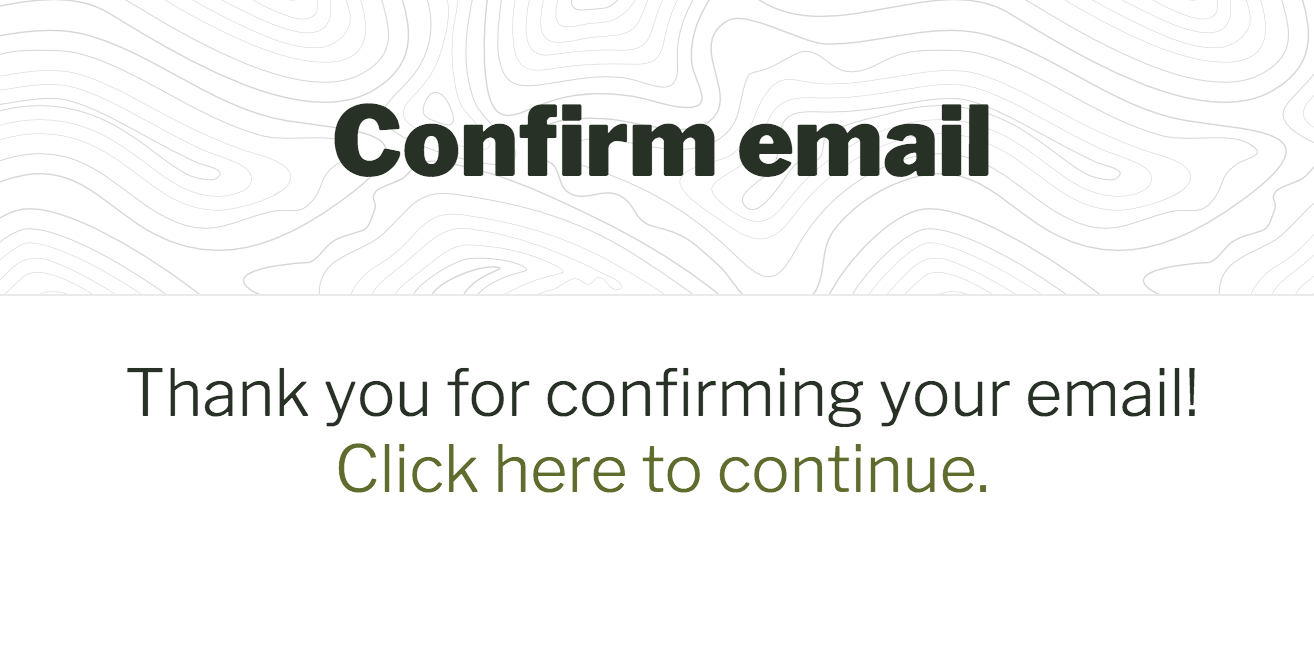 To finish the on-boarding process, create a username and click on the activities you are most interested in.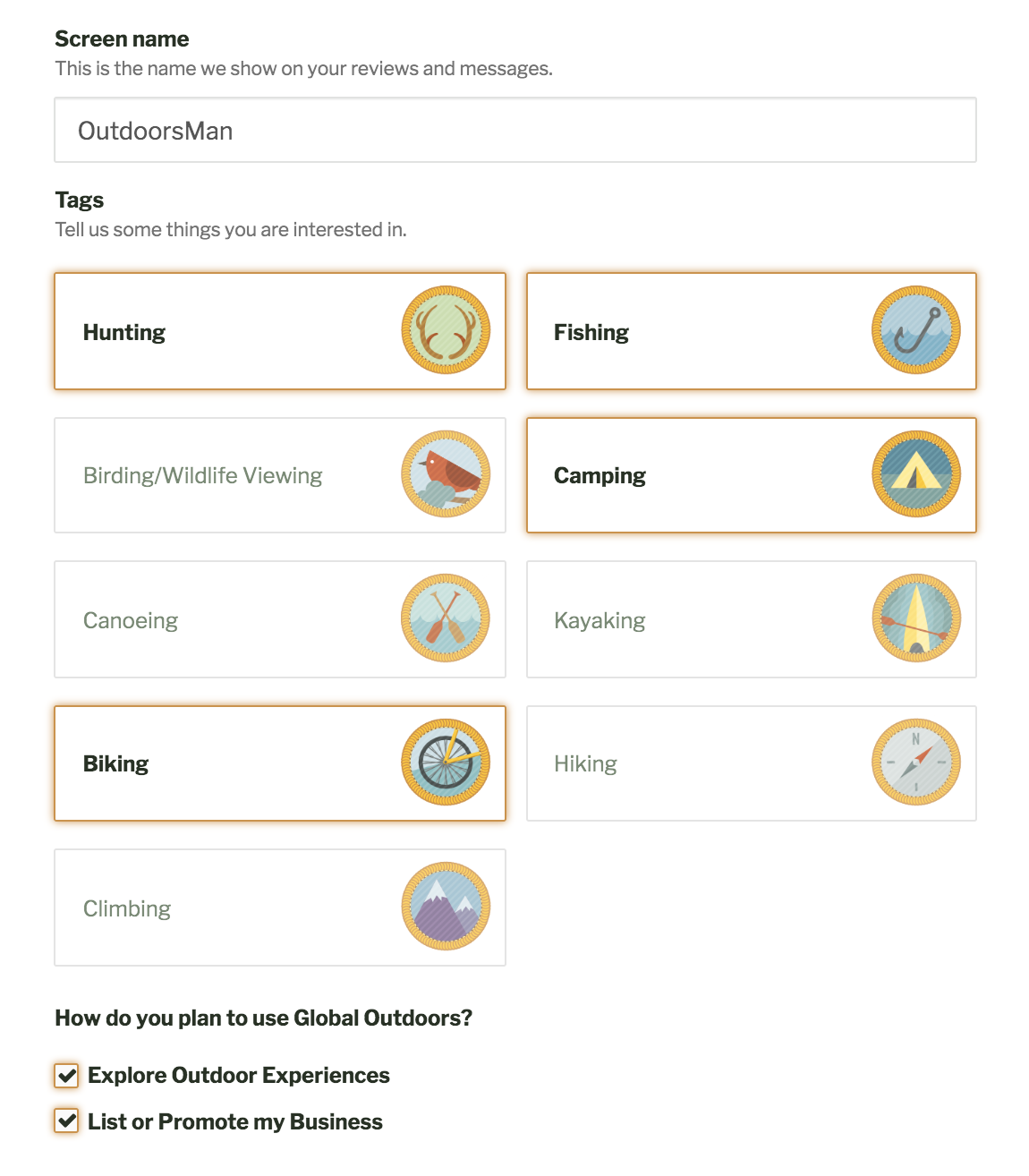 Finally, please let us know how you plan on using Global Outdoors by clicking one or both of the options "Explore Outdoor Experiences" and/or "List or Promote My Business"
Click Save Changes (you can always come back later and modify your changes).
That's it! You can now use Global Outdoors to write and post reviews about outdoor experiences, post pictures, or promote and share your outdoor business!