To get the most out of Global Outdoors, you will want to create a Global Outdoors account. Creating an account is fast, free, and easy. Creating an account lets you write and publish reviews, list your business or experience, and book a trip. To learn how to create an account from the app version of the service, click here.
From the Website
Click on JOIN GO FOR FREE in the top right corner of the web site.
You may choose to create an account with your email address, Facebook account, Google account, or Apple ID.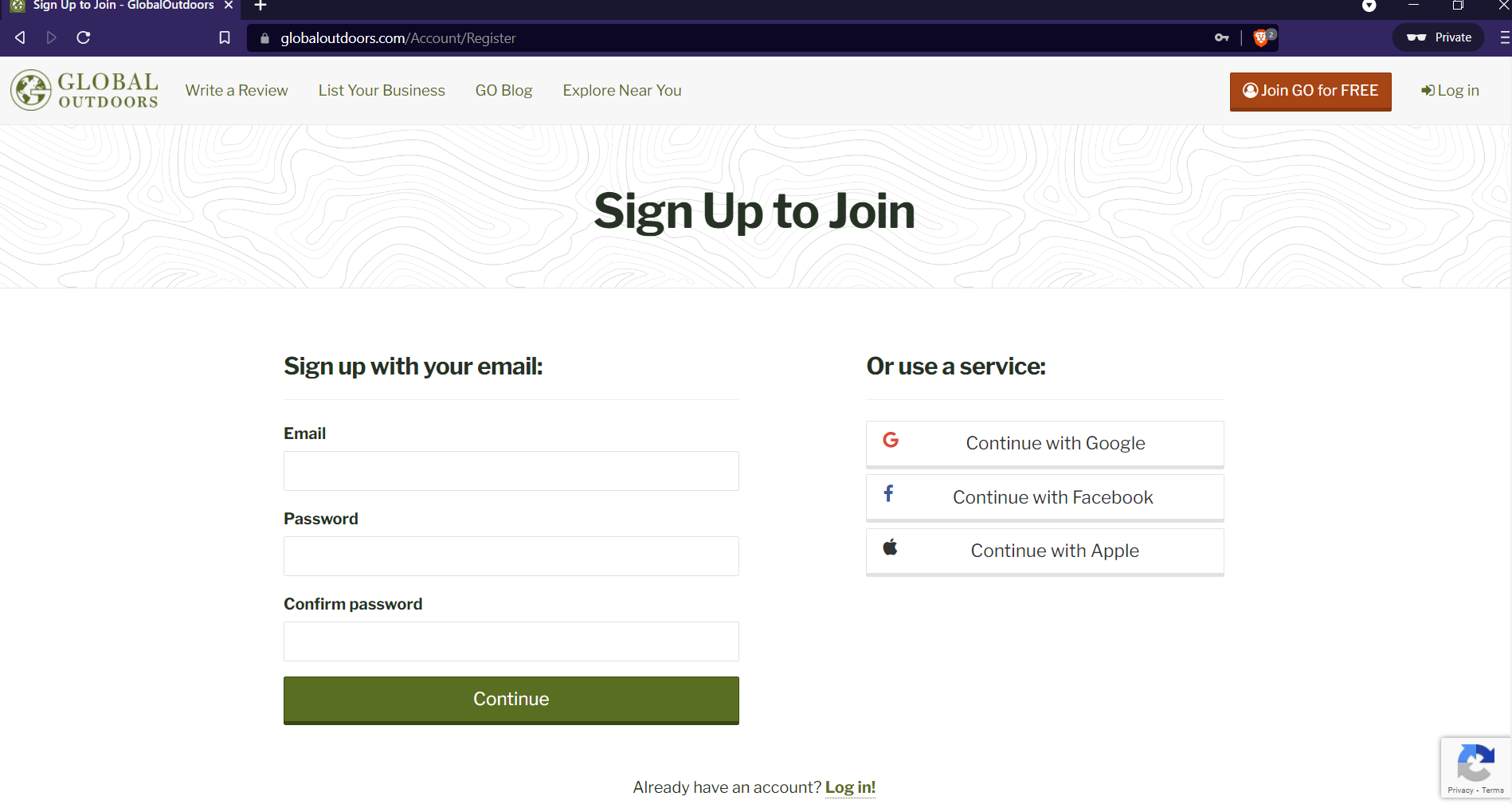 If you choose to use an outside app to join, simply click on your preferred service, and follow the app's instructions.
If you choose to join via email, enter your email and create and verify your password to continue.
Next, you will be asked to finish setting up your account.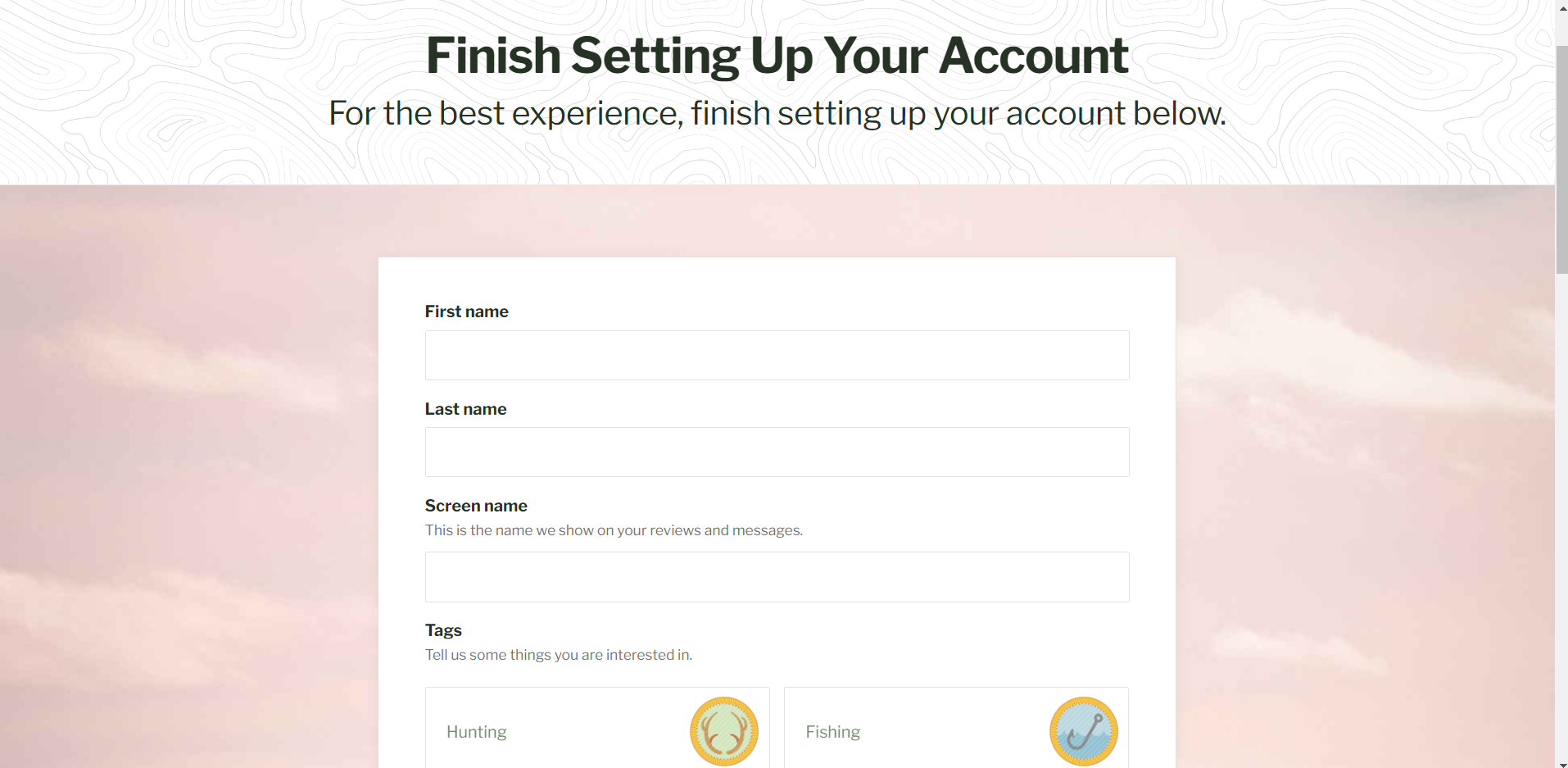 You can skip this step, by scrolling down to the bottom of the page and clicking "Skip," however you won't get the most out of Global Outdoors and will be prompted later to finish setting up your account.
To finish setting up your account, enter your first and last name, your desired screen name and choose any tags that apply to your interests. Global Outdoors will filter content based upon your tags.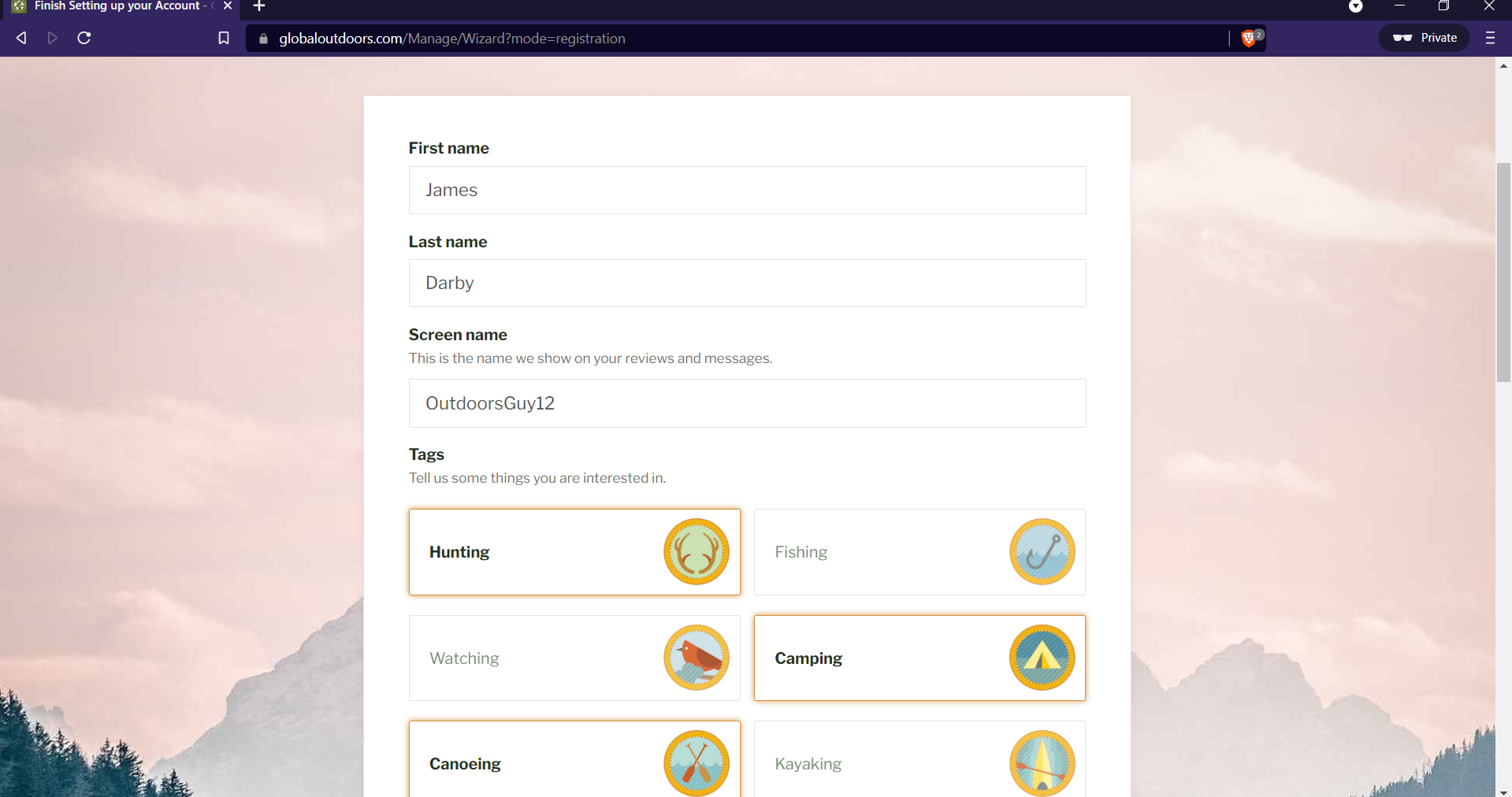 Next, tell us how you intend to use Global Outdoors, by selecting "Explore Outdoor Experiences," "List or Promote my Business," or both. Click "Continue."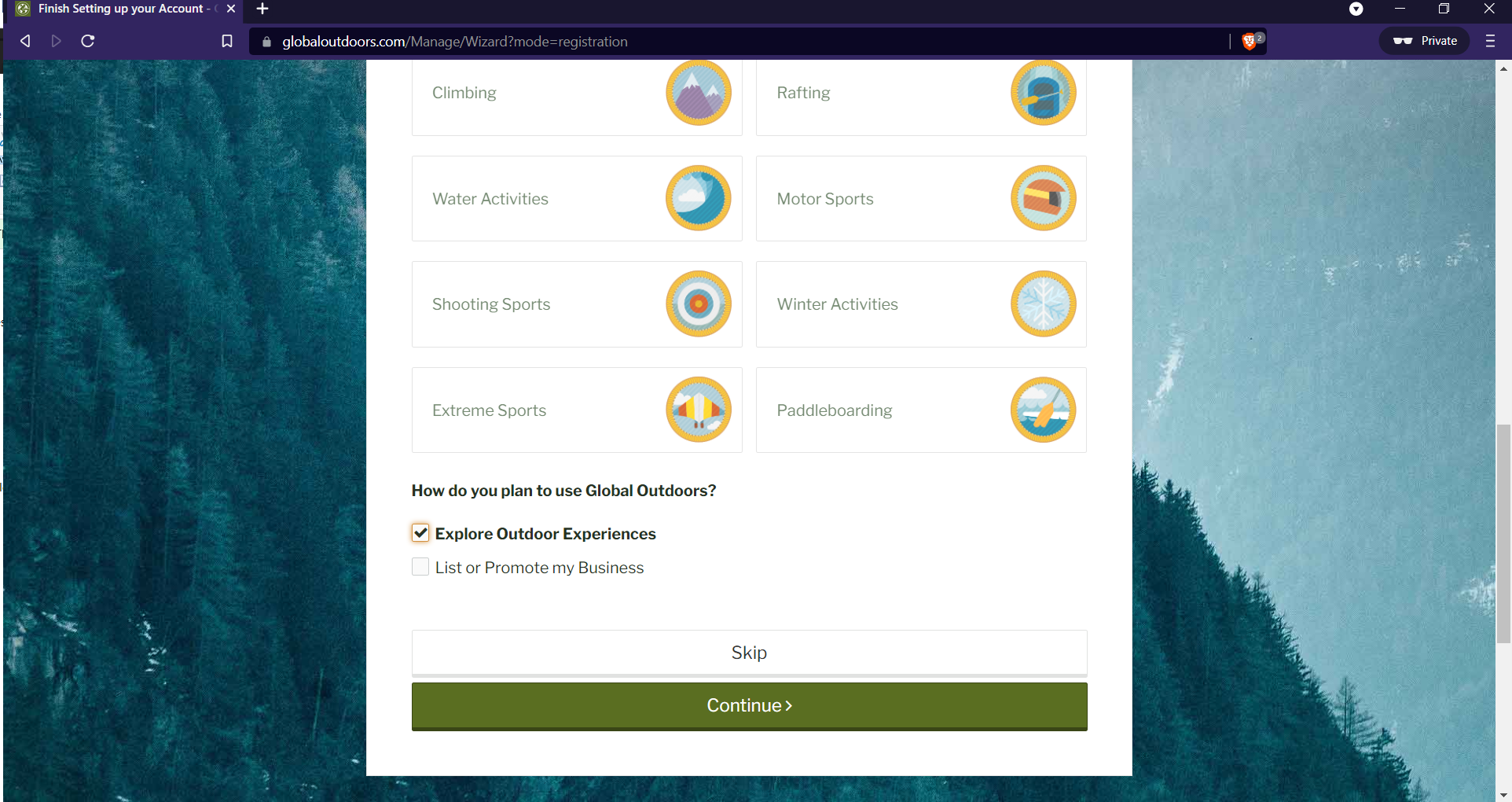 You will then be taken to the referral/rewards page. Share this link with your friends and contacts. By doing so, every person that creates an account through your link earns you progress up the Global Outdoors rewards ladder. The more people who sign up through your link the more cool Global Outdoors stuff you can win!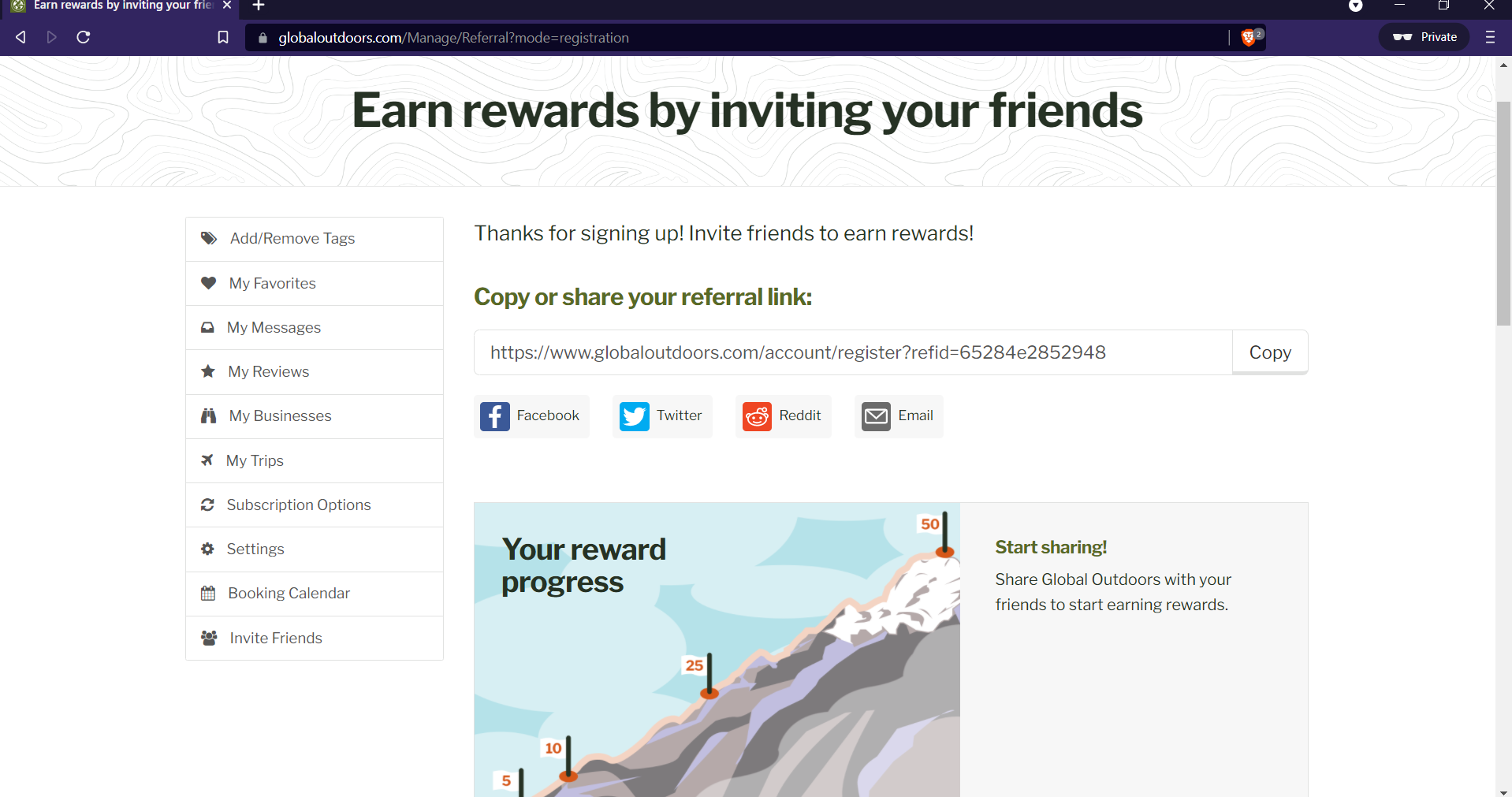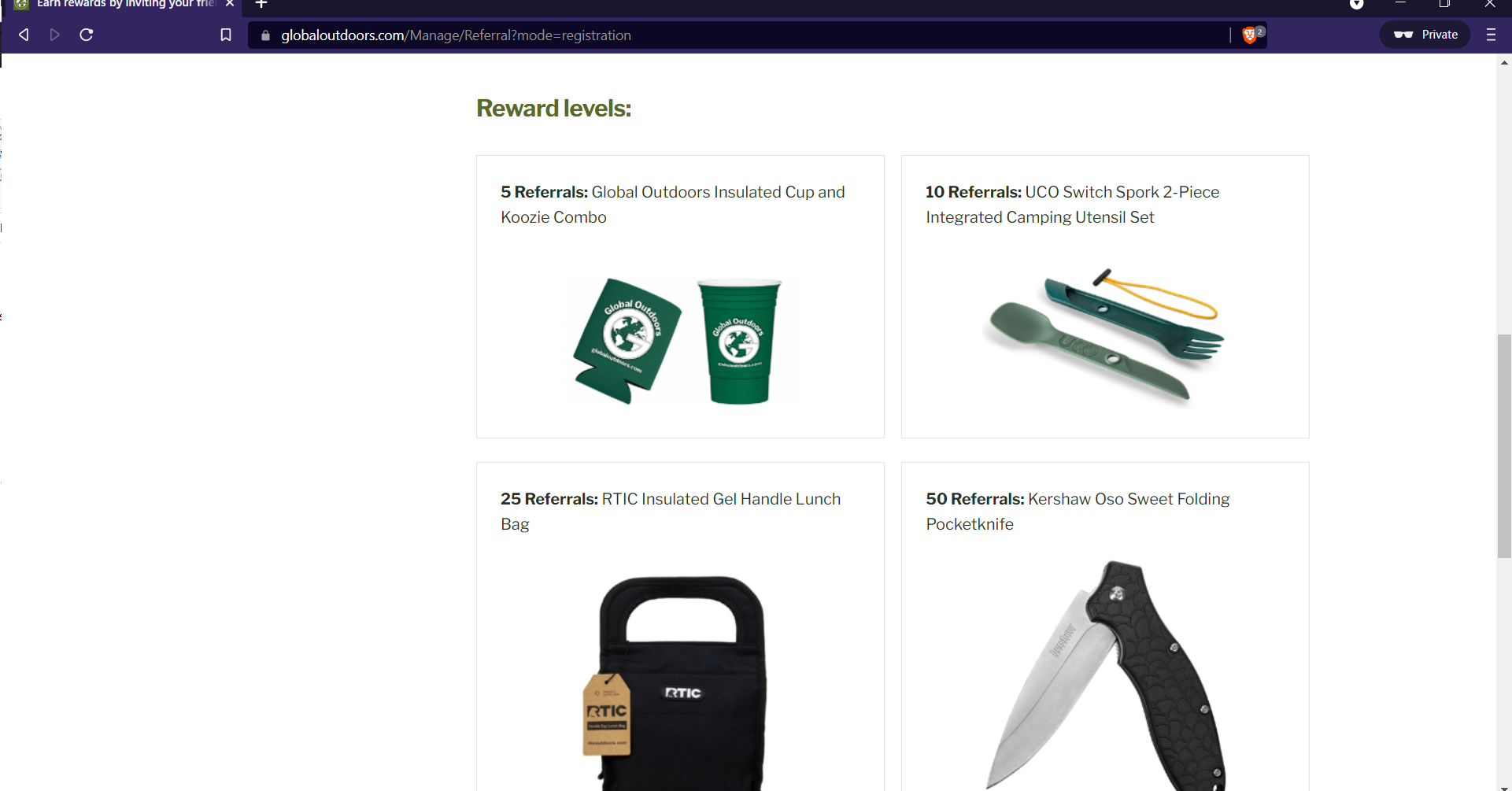 If you need to update your profile or finish setting up your account, you can do so by clicking on your screen name in the top right section of the website and clicking "Settings."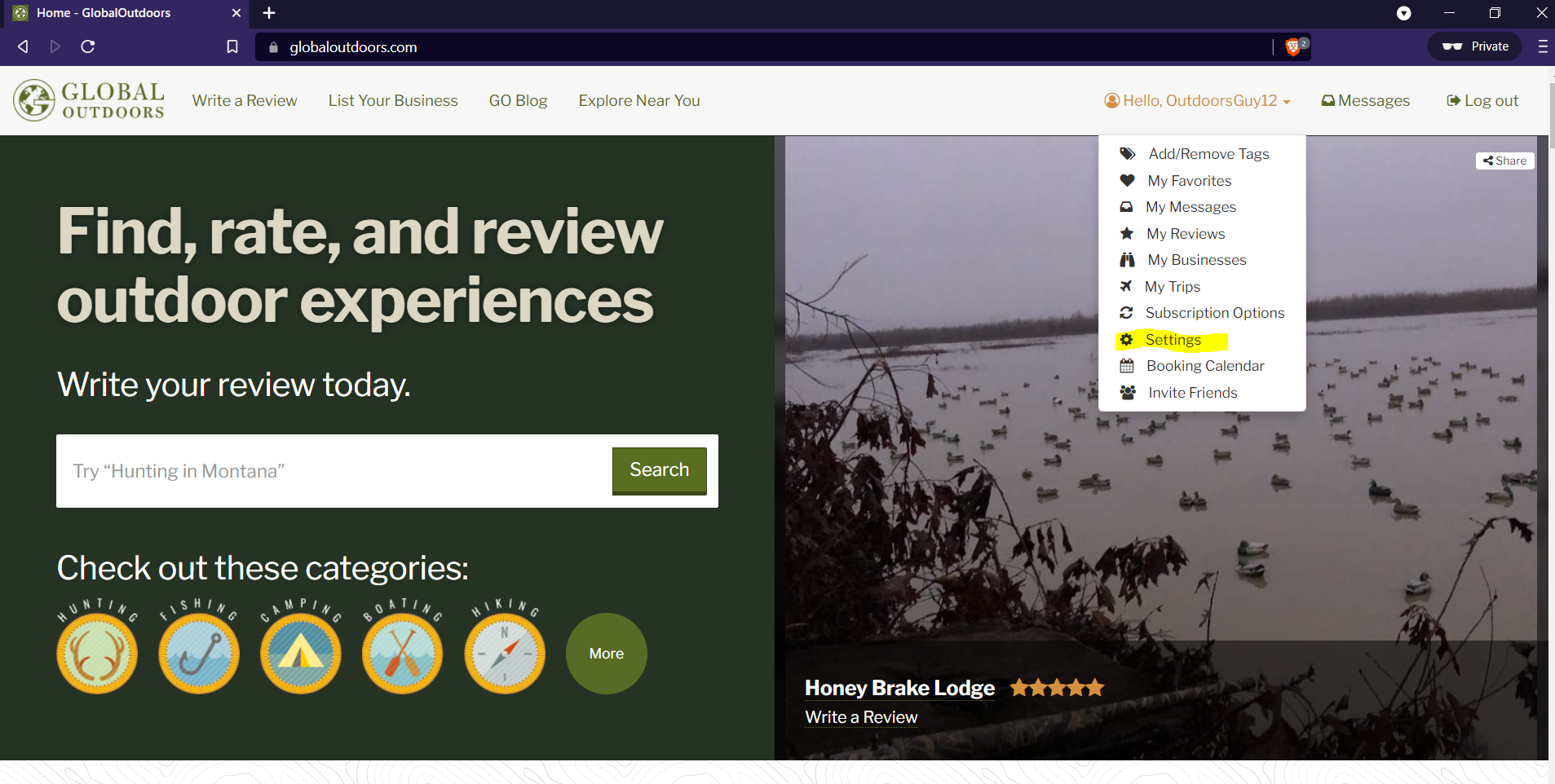 Next, click "Profile Settings." From here you can update your information at any time.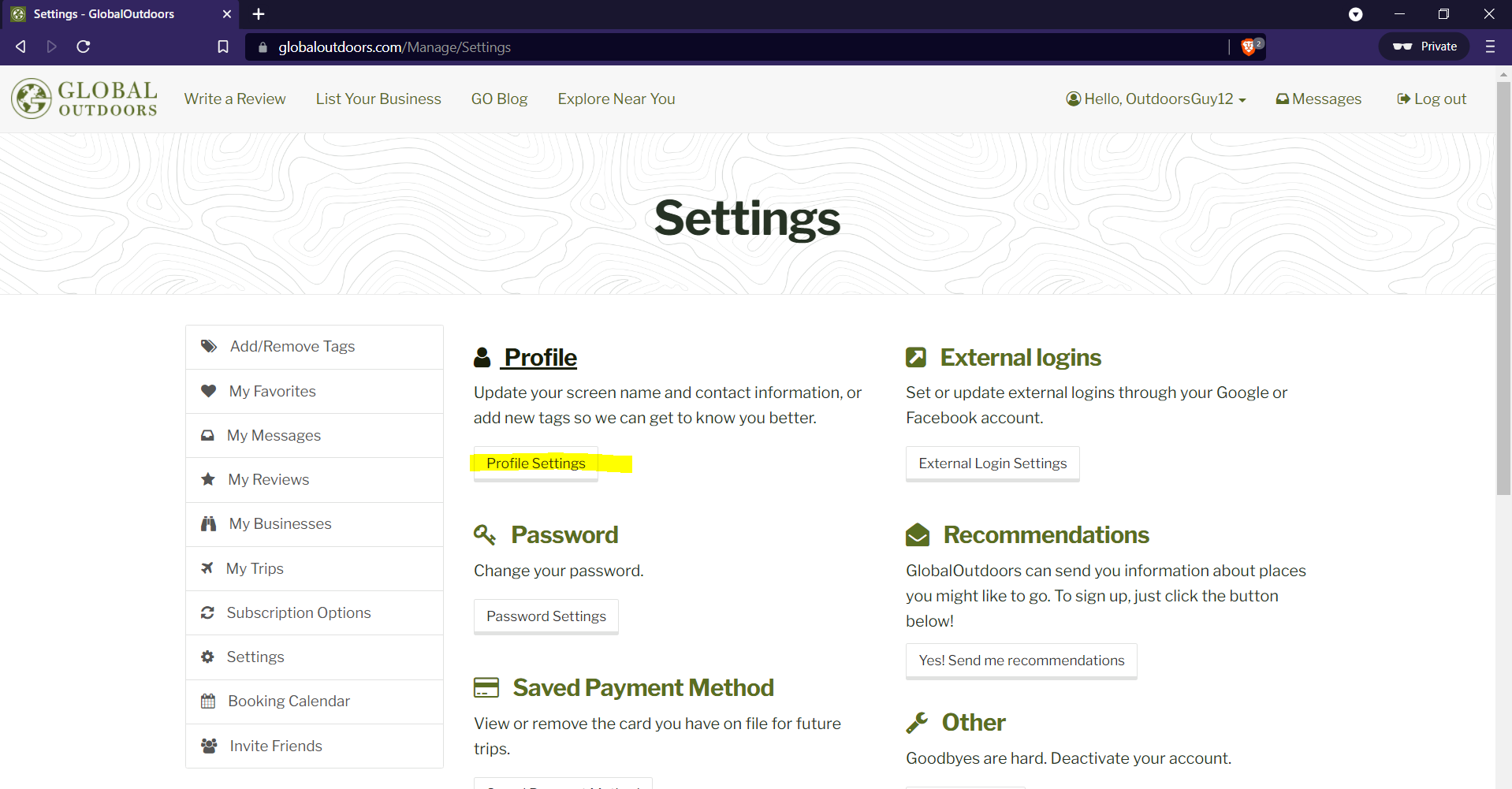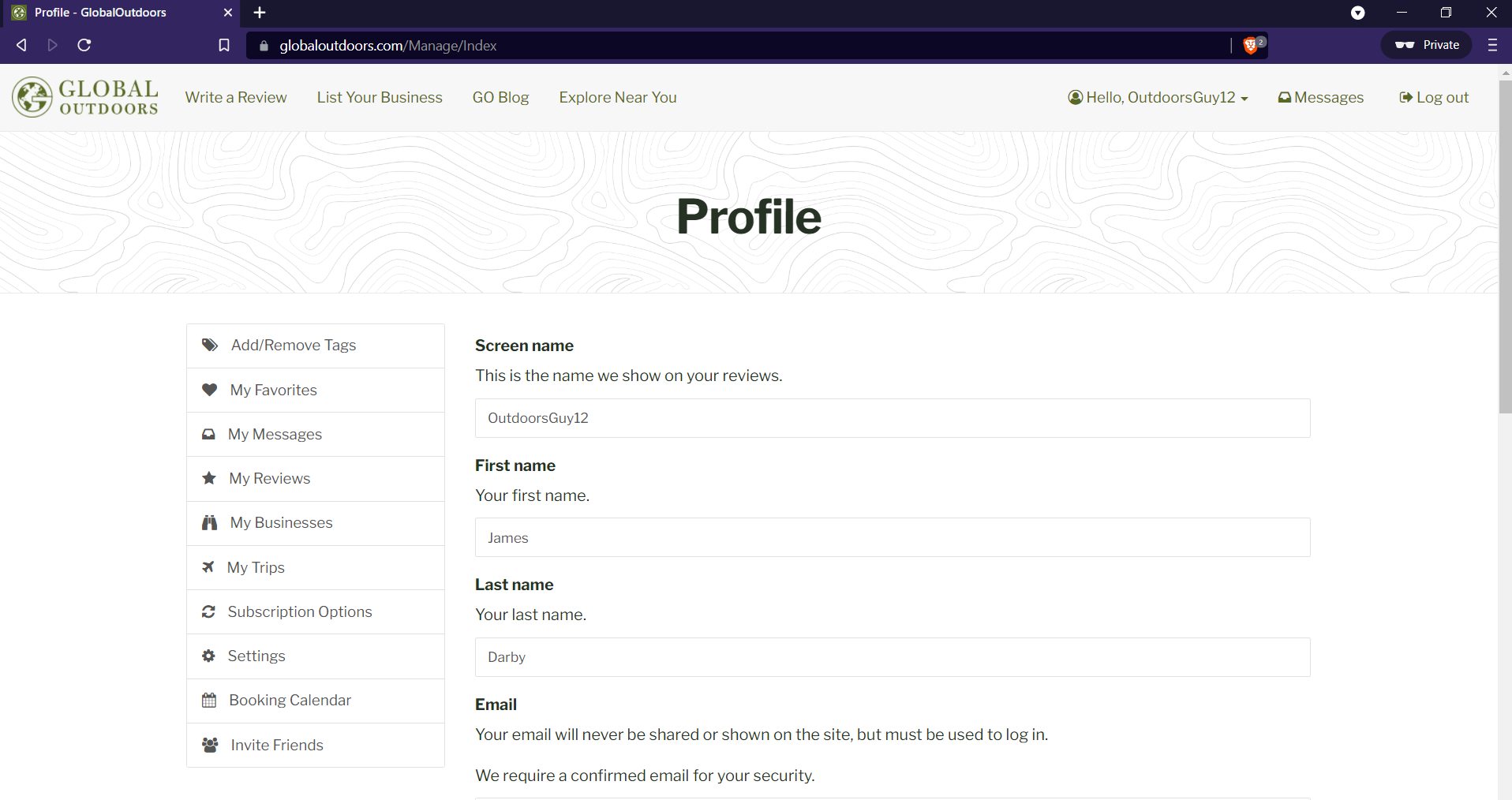 To access your referral link and check on the status of your rewards, simply click on your screen name and select "Invite Friends."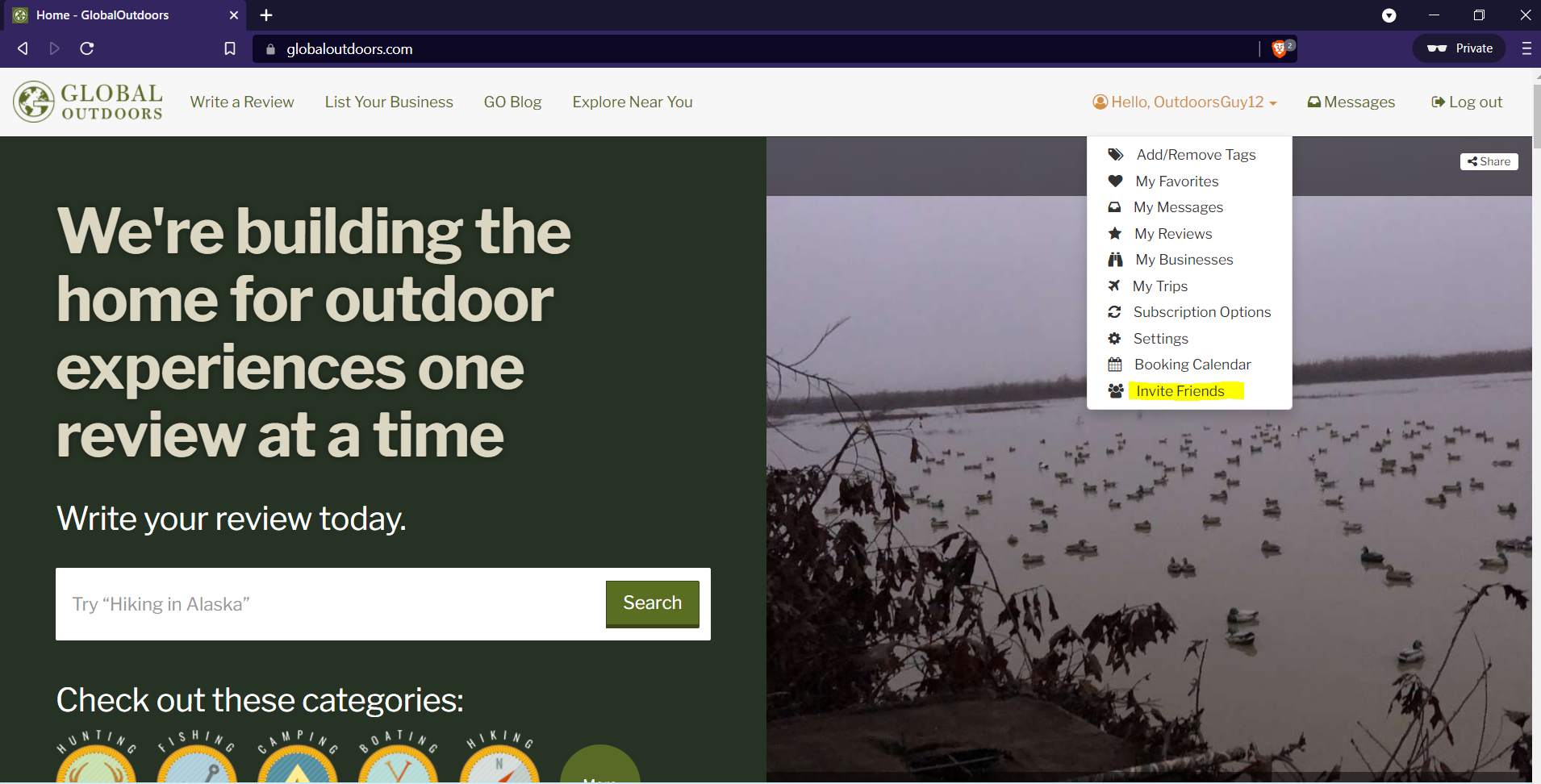 That's it! You can now use Global Outdoors to write and post reviews about outdoor experiences, post pictures, or promote and share your outdoor business!